When to Get an Oil Change
Once you've purchased a vehicle from Fred Martin Superstore, we also have the tools and resources to help you keep it healthy for years to come. Proper maintenance is important, and an oil change is one of the easiest things you can do to extend the life of your car. Whether you're driving a pre-owned sedan or a new Jeep® SUV, we'll change the oil for you and keep your vehicle operating at peak performance.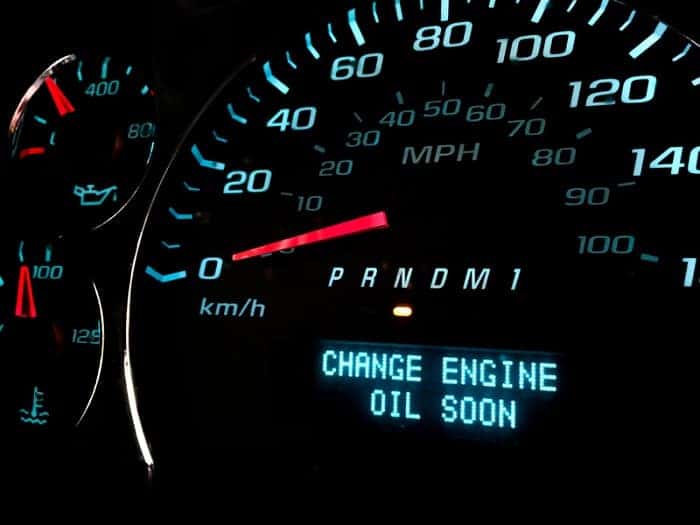 Changing Your Oil
Why you should change your oil:
Keeps car running smoothly
Improves fuel economy
Protects engine from damage
Helps avoid expensive repairs
Changing your oil is a simple job for the experts in our Dodge service center, and it's well worth the effort. Over time, your oil becomes more like a sludge. That makes it harder for the oil to do its primary job, which is lubricating delicate engine parts that keep your car running. When your oil is past its prime, your engine has to work harder. That's why it's so important to get your oil changed in a timely manner. We recommend changing your oil every 3,000 to 5,000 miles, but you might also notice some other signs that you need an oil change.
What Happens if You Don't Change Your Oil?
Dangers of not changing your oil:
Expensive engine damage
A shorter lifespan for your vehicle
Drop in fuel efficiency
You might see your check engine light come on. You might also notice that your engine is louder or making new, unfamiliar noses. If you've noticed a drop in fuel economy, that could also be an indicator that your engine is working harder and needs new oil. Not changing your oil can shorten the life of your engine, which shortens the life of your vehicle. Not paying attention to routine maintenance tasks like oil changes can result in more expensive repairs later.
That's why it's smart to visit our Akron Chrysler dealership and service center when your car needs some work done. We make it easy to schedule an appointment online, and we employ only the most knowledgeable technicians. They know your vehicle inside and out, so you know that oil changes and other maintenance work are no problem. We also only use OEM parts, so when you need a new engine oil or filter, you know that your vehicle is being outfitted with genuine products.
Whether you're in the market for a used RAM truck or just trying to take care of your current vehicle, visit our new and used car dealership near Cleveland. We'll make it easy to extend the life of your car and ensure that it serves you well for years to come. We hope to see you soon!