Community Involvement
The Fred Martin Auto Group plays an active role in the Akron community. The dealerships proudly sponsor The Humane Society of Summit County, providing all of the food used by the facility for nearly two decades.
In 2019, we began our involvement with Norton City Schools for their We Roar. Together. shirt campaign. Students are encouraged to wear their shirts to bring awareness to mental health, anti-bullying and overall wellness for this amazing District wide initiative.

We are also involved in community D.A.R.E. programs that work to positively influence children by educating them on the negative impacts of drug and alcohol abuse. Over the years we have donated "D.A.R.E. Mobiles" to the Norton Police Department , the Hartville Police Department , and the Summit County Sheriff's Department.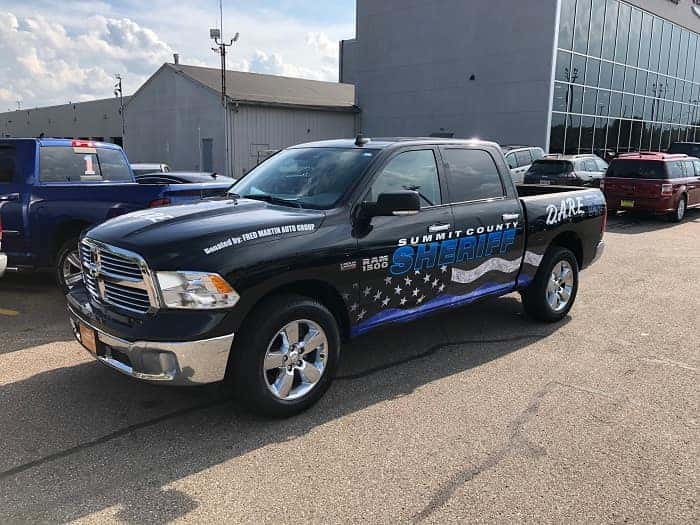 Every Fred Martin location takes part in the annual U.S.Marine Corps Reserve Toys for Tots Program. Over the years, thousands of toys have been donated by employees, community members, and customers just like you, making the participation of Fred Martin in this program a success.
We also proudly support Hyundai Hope on Wheels,an incredible organization benefitting pediatric cancer research since 1998.
Locally owned and operated, the Fred Martin Auto Group knows the importance of giving back to the community. If we take care of our community, they will take care of us, just like they always have! We thank you for your continued patronage; it allows us the opportunity to give back to a community we care so much about!