Top 2022 Jeep Compass Accessories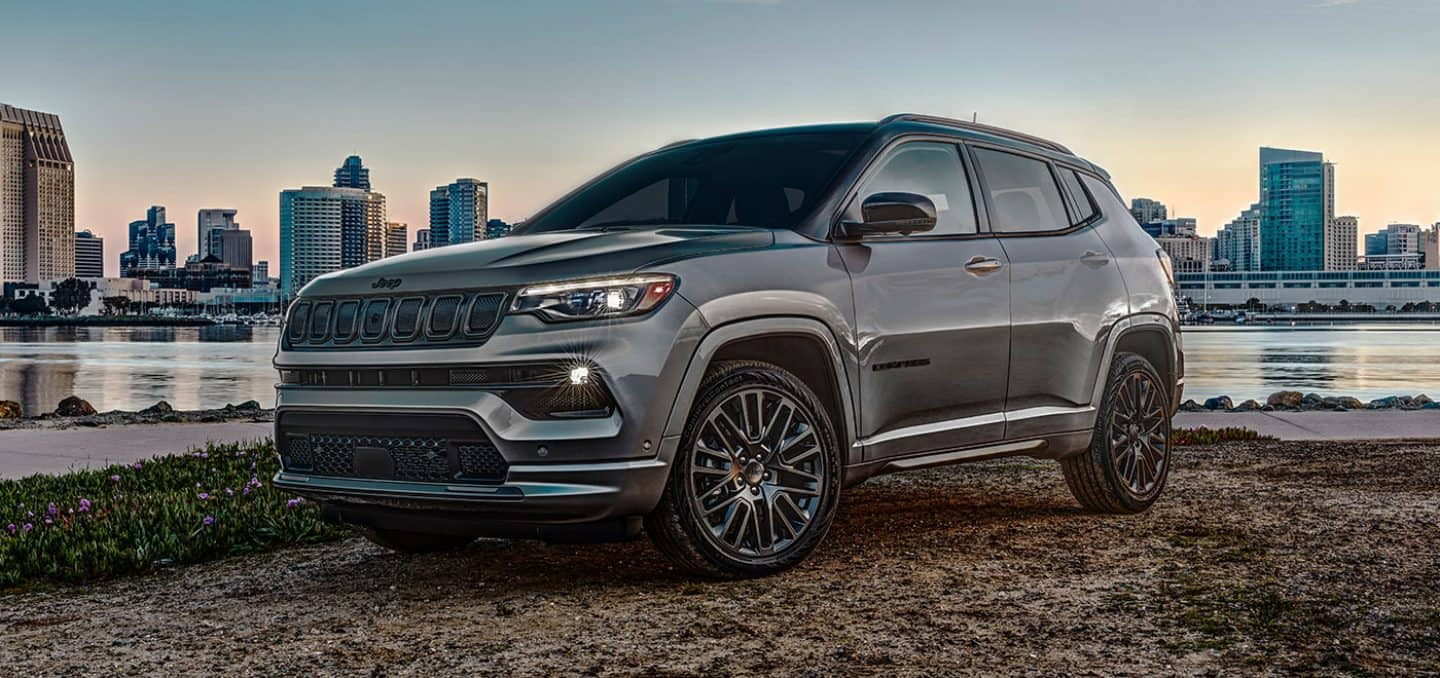 Top 2022 Jeep Compass Accessories
The subcompact crossover SUV segment is full, but there are few real off-roaders. So leave it to the iconic Jeep to build a small, affordable, and practical crossover with severe off-road capability when equipped with all-wheel drive. The Compass got a nice mid-cycle refresh for 2022 that includes upgrading the exterior styling, a redesigned interior with more technology, a re-tuned suspension, and a new Lattitude Lux trim. The result is a more modern small SUV that's still a good off-roader when properly equipped.
Cargo Management
The Jeep Compass offers outstanding off-road capability, and Jeep has made many accessories that allow you to bring all your great with you. The Hard Cargo Box carriers add additional cargo space to your vehicle. These rugged, lockable, thermoplastic carriers keep cargo dry and secure regardless of the weather. Carries features a gas cylinder opening system that allows the hinged lid to open and close gently. Aerodynamic design limits wind resistance and provide sleek styling, perfect for luggage and sports equipment. The Basket Carrier is great for hauling bulky or oversized luggage and equipment. There are Water Sports carriers that transport a kayak, surfboard, or sailboard for those water sports lovers. It attaches quickly and has multi-position cradles to fit flat or curved hulls. Carrier comes complete with latching, push-button nylon strap to retain cargo.
Cargo Net
Cargo Box
Canoe Carrier
Bike Carrier
Wheels and Wheel Components
Wheel Locks and exclusive Mopar key codes help ensure maximum protection. They are available in one or two-piece styles for steel and aluminum wheels. Each Wheel Lock kit includes four or five chrome-plated locking bolts and one exclusive Mopar key. It`s a slight touch that offers significant style cues.
Wheels
Center Caps
Valve Stem Caps
Wheel Locks
Appearance Accessories
Transform the cargo area of your Jeep Compass into a great storage or sleeping space with a tent that includes a full rain fly. The tent attaches to the rear of the Compass, creating extra storage space. It also features a patented removable sleeve that converts into a stand-alone ground tent when detached from the Compass. Deluxe Molded Splash Guards provide excellent lower body protection and accent the vehicle styling. They are molded to the contours of the Compass for a custom fit and feature the Jeep logo. Clean air inside the vehicle is just as important as clear air outside the car. Ensure clean air circulates through the vehicle's interior by installing Mopar air purification products.
Air Purifier
Splash Guards
Side Window Air Deflectors
10×10 Tent with 7×6 Screen Room
Fred Martin Superstore parts department has accessories for your 2022 Jeep Compass.
Suppose you would like to personalize your Jeep Compass then Fred Martin Superstore parts department. We offer our customers a fully equipped parts and service department. We offer our customers the newest technology and upgrade our facility to keep our equipment and facility state-of-the-art. We also provide contactless transactions and the ability to pay online. With recent updates to X-Time, the company we use to facilitate online Service appointment scheduling, we can now offer our customers an entirely "hands-off" experience. We proudly provide Mopar with authentic OEM parts for your Jeep Compass. We also offer OEM accessories and performance parts for your vehicle to make sure it's customized to your heart's desire.