Spring Maintenance For Your Jeep in Ohio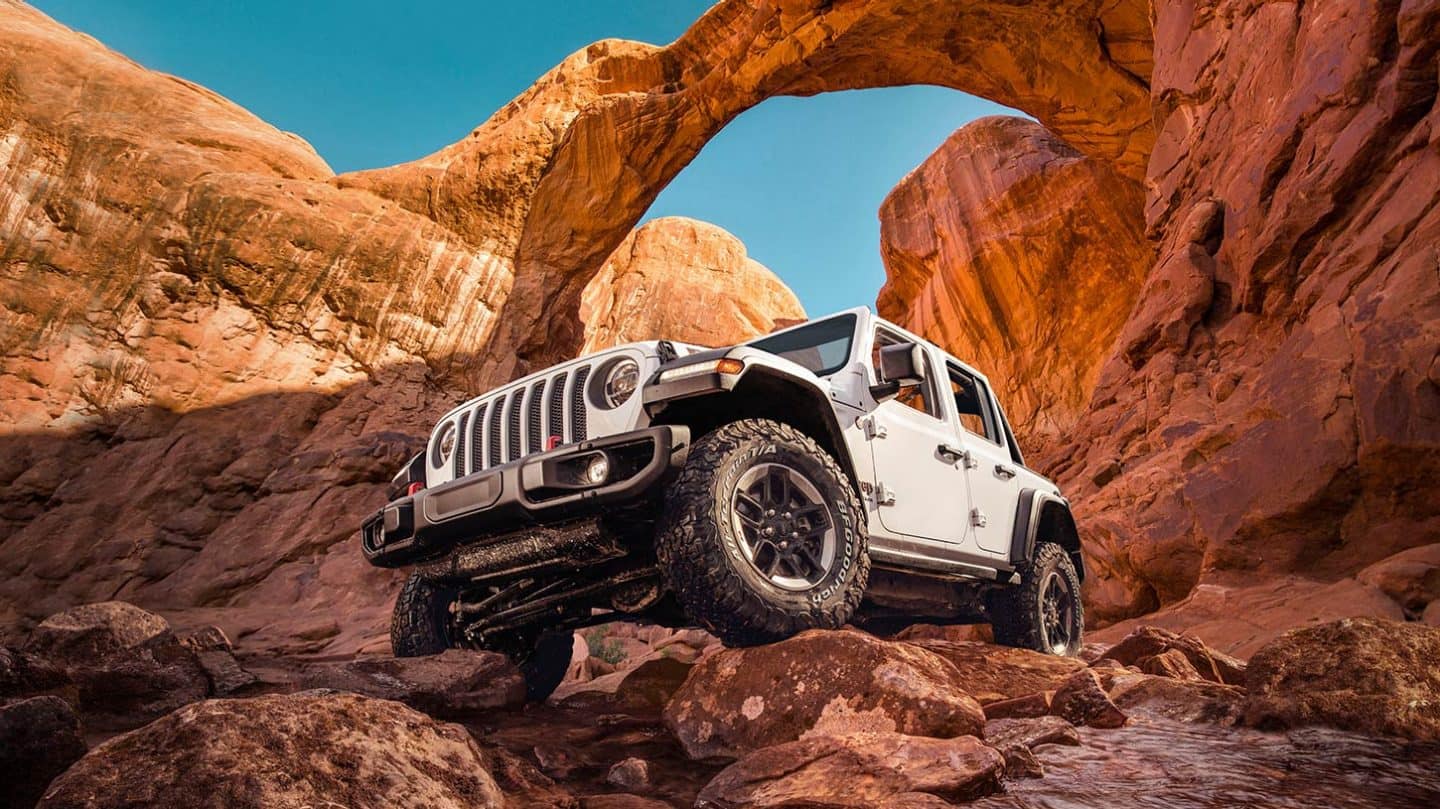 Spring Maintenance For Your Jeep in Ohio
Brought to You by Fred Martin Superstore
The days are getting longer and the weather is getting warmer! With the arrival of spring many of us have taken to cleaning out our closets and junk drawers and tackling that yard work that was put on hold because of winter. In addition to spring-cleaning the inside and outside of your home, you should be spring cleaning your Jeep! The cold winter weather can really do a number on your Jeep and it's important to keep up with routine maintenance so your Jeep is ready for all the warm weather adventures to come. Keep reading as we go over the spring maintenance tasks we recommend and how our service department can help you!
Spring Maintenance Task Checklist
Oil Change: After lifting up the hood of your Jeep, the first thing you should do is check your oil. The oil running through your engine is immensely important to its performance. After a while, your oil can start to take on debris like metal shavings and dirt causing it to turn into sludge. This sludge does not lubricate the engine parts like it should impact performance and even fuel economy. Fresh oil will have your Jeep running just the way that it should!
Battery: While you are under the hood, take a good look at your Jeep's battery. The cold weather that winter brings can have a negative effect on the health of your battery. Ensure that all the connections are tight and secure and that all the terminals are free from corrosion. If the battery is more than five years old, we suggest that you swap it out for a newer model!
Tire Inflation and Tread: Moving out from beneath the hood, it is time to check on your Jeep's tires inflation and tread. Make sure when you are testing the inflation of all your tires you also check your spare as well! You can find your tire inflation instructions on the tire wall or the driver's door jamb. Now it's time to check the tread, the penny test can make this super simple. Just place a penny, with President Lincoln's head facing down into the middle of the tire tread. If you can see the top of his head, that is a sign it is time for new tires. When you are performing the penny test, you should also be on the lookout for any uneven tread wear as that could indicate an alignment issue.
Wiper Blades: After months of wiping away slush and vehicle kick back away so you can properly see when driving, your wiper blades could be in better condition. If you notice any cracks or rips in the blades, spring time would be the time to swap them out for new ones. You don't want to find yourself driving down the highway during a spring rainstorm with wiper blades that do a subpar job. This is also a great time to check on the windshield wiper fluid to make sure you can clean your windshield on-the-go if needed.
Book a Service Appointment
If you live in the Barberton, Ohio area and drive around behind the wheel of a Jeep model, the Fred Martin Superstore service center is here for you! Our certified technicians can tackle every spring maintenance task we went over above. No matter what your schedule looks like, we can fit you with early-bird hours, a shuttle service to get you back to work and free Wi-Fi in the waiting room so you can tackle work while we do too!
Book your next appointment
with ease to get your Jeep ready for spring!