Why Buy a Used Car at Fred Martin Superstore?
Here at Fred Martin Superstore, we know that shopping for a new car can be exciting. Maybe you're looking for the newest features or you just love that new car smell. Either way, we recommend that you also take a look at our selection of used cars for sale near Akron, OH. Depending on your situation, there could actually be many advantages to buying a used car.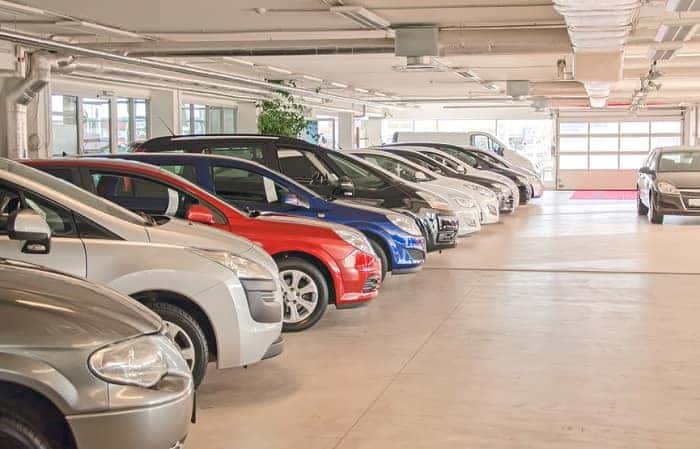 The Advantages of Buying a Used Car
Why buy used:
Avoid depreciation

Used cars cost less to buy

Lower insurance rates

Wide variety of options
The best part about buying a used model from our car dealership near Cleveland is that the price will probably be lower than you expect. A new car depreciates in value quickly when it leaves a dealer's lot. That means that a vehicle that's just a few years old could be far less expensive now. With the money you save, you may be able to opt for a higher trim level. You may even be able to afford a more high-end model. A used car could also cost less to insure, saving you even more money.
The other advantage of buying used at our Barberton, OH Chrysler dealership is that there's a ton of variety. Some people think that they need to build a new car to order to get the features that they want. That's not necessarily true. You can find a medley of models in different trim levels or with desirable options on our lot right now.
Our Pre-Owned Inventory
In our pre-owned inventory:
2017 models
Certified pre-owned
Vehicles under $10,000
We offer a wide variety of cars, trucks, and SUVs from recent years, including 2016 and 2017. From Jeep® SUVs and RAM trucks to Dodge cars, we have a plethora of options in stock right now. If you happen to be on a budget, be sure to take a look at our inventory of quality vehicles under $10,000. And for those who want a little more assurance on their used car purchase, you can browse our selection of certified pre-owned models, which have been subjected to our most rigorous inspections and meet our highest standards. There's a perfect used car for you right here on our lot, and our experienced Chrysler dealers will help you find it.
Visit our dealership today and take a closer look at our selection of used and certified pre-owned vehicles. We're ready to answer your questions about any of these models or our new cars for sale near Akron, OH. We hope to see you soon for a test drive!