Ram Wins Truck of Year Award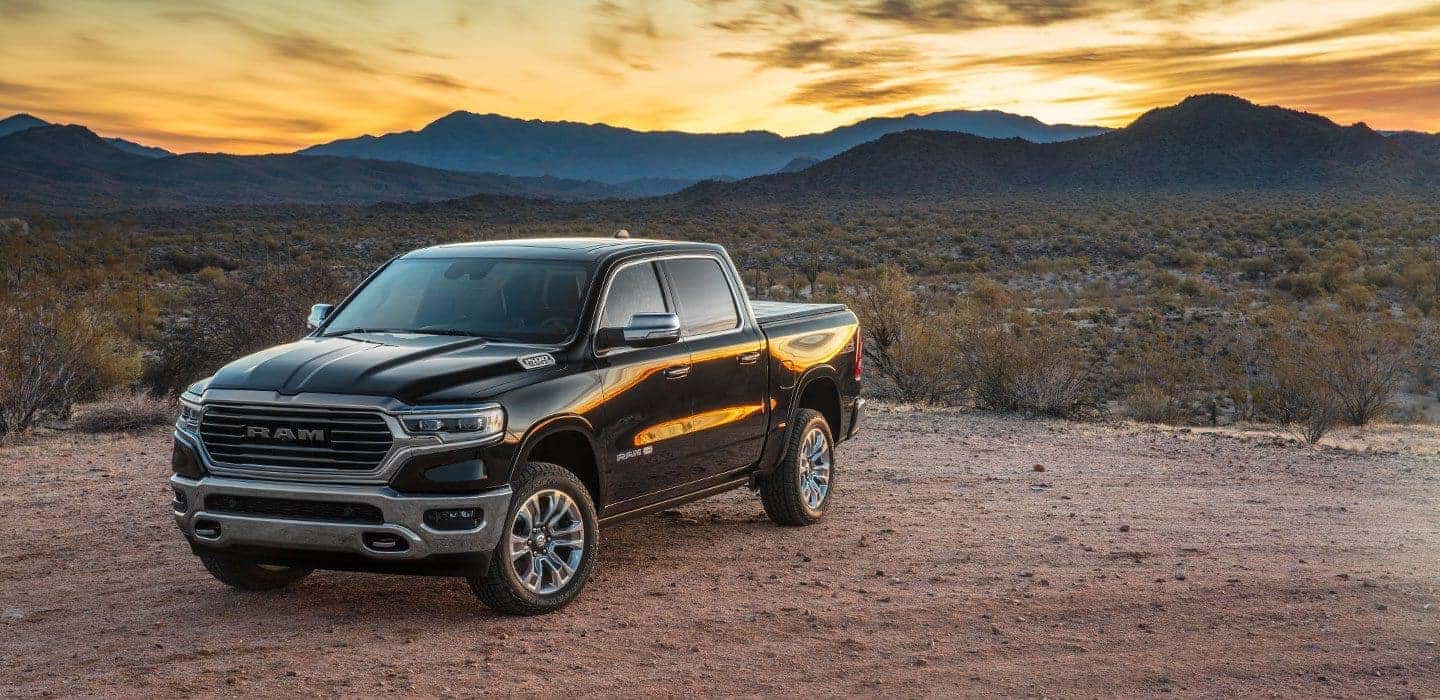 There is only one full-size pickup truck in the world right now that has the capability and comfort to take the title of Truck of the Year. That truck is the 2019 Ram 1500, and after the redesign it has experienced, the best full-size truck debate is over. No more talk of the competitors, not with the engine lineup, the trim level options, and the towing capacity bringing the Ram 1500 over the finish line. The award itself is handed out by Truck Trend, which is a group under the Motor Trend umbrella. These truck experts know what it takes to combine utility with advanced technology, and through multiple testing environments, the Ram 1500 was settled on as the best truck of 2019. We can't say we're surprised by the award, but with Truck Trend's large and passionate audience, this is an important award to win, and will draw even more people towards the Ram 1500. To learn more about the award and this pickup truck, keep reading!
Why did the Ram 1500 take home the award?
For starters, the Ram 1500 comes in many different configurations. This includes the option between a Quad Cab or a Crew Cab, and bed lengths like 6 feet 4 inches or 5 feet 7 inches. There are also seven available trim levels, which allow you to choose the feature lineup that you're looking for. Standard features include Bluetooth, automatic headlights, 18-inch steel wheels, a six-speaker audio system with dual USB inputs, trailer sway control, a rearview camera, a 5-inch touchscreen, heated side mirrors, a Uconnect infotainment system, air conditioning, push-button ignition, a Class III hitch receiver, and a locking tailgate. However, that isn't all for configuration options! With the 2019 Ram 1500 you get the 3.6-liter V6 engine as standard, which can produce 269 lb-ft of torque and 305 horsepower. You can also opt for a 5.7-liter V8 engine, which can generate 410 lb-ft of torque and 395 horsepower. Both of these engines work with an eight-speed automatic transmission, rear-wheel drive, and a 3.21 axle ratio. You can opt for four-wheel drive, although with the HFE trim it comes as standard. These different options allow the Ram 1500 to mould itself to fit your needs.
Can you tell me more about Truck Trend?
To learn more about Truck Trend, you first need to learn more about the media brand that it belongs to–Motor Trend. Motor Trend is the largest automotive media company in the entire world, and it combines companies its Motor Trend Network, which used to be Velocity, along with their vast automotive digital portfolio to bring people the latest in automotive news. The read of all of their brands is around 131 million people, and they have the number 1 television show for automotive fans. Truck Trend is an offshoot, appealing directly to pickup truck, SUV, and crossover vehicles. The Truck Trend audience is around 2.1 million people, and their passion for trucks is unparalleled. The editors at Truck Trend spend time crafting and providing vital information about new trucks in order to better inform their readers.
The passion surrounding Truck Trend and the 2019 Ram 1500 make for a great pairing. THe honor in being named Truck of the Year is not lost on the designers at Ram, and the appreciation is returned seven-fold by the audience at Truck Trend. Truck fanatics know when a vehicle is a major hit, and everyone at Ram couldn't be happier with the support. Are you looking to own this award-winning pickup truck? Check out our Ram 1500 inventory, and be the next person to experience just what makes this truck so special.