Jeep Clubs Ohio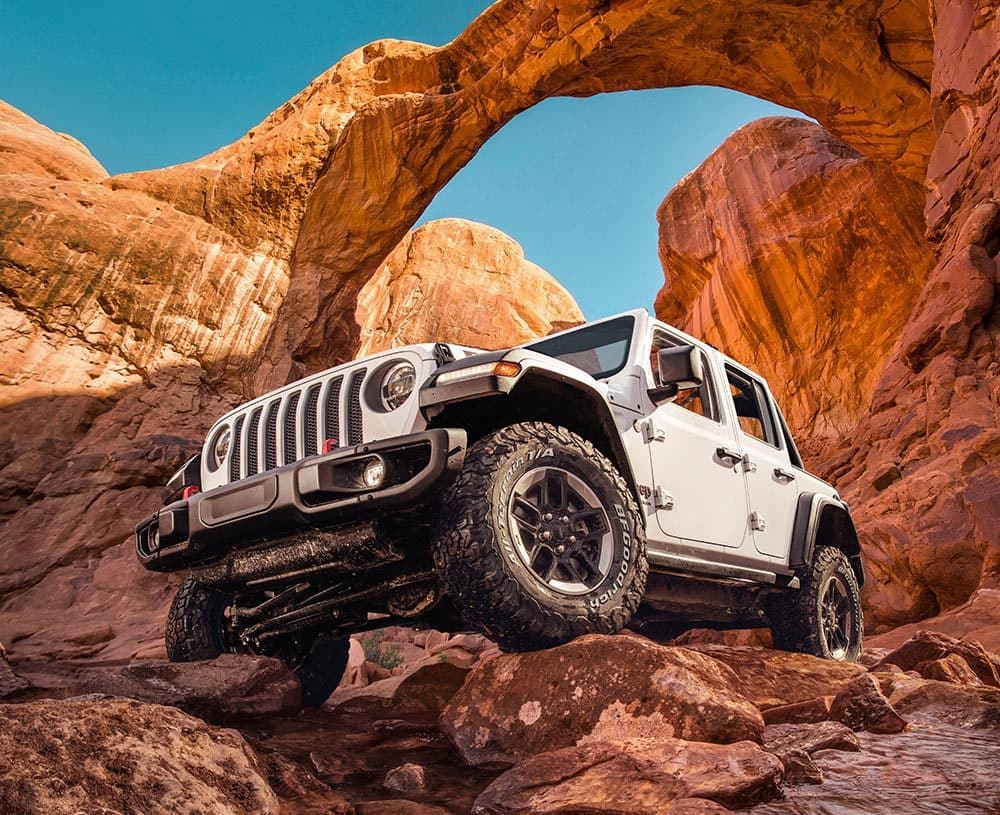 Jeep Clubs Ohio
Brought to you by Fred Martin Superstore
There's something about owning a Jeep that makes you a part of a much larger family than with any other brand of vehicle. No matter which SUV, or in the case of the Gladiator, truck, you are immediately entered into a family that you might not have known even exists! At Fred Martin Superstore, we would love you to buy a Jeep and join this exclusive and fun club, especially since owning a Jeep means you can actually join Jeep clubs! For anyone who is new to Jeep, especially off-roading, Jeep clubs offer you the best opportunity to meet new people and understand how to really drive your vehicle. Down below we are going to be discussing the different ways that Jeep clubs can help you, and some local Jeep clubs in the Ohio area!
Why join a Jeep club?
There is an endless number of reasons why Jeep clubs are worth checking out. The very first thing we want to hammer home is that for anyone who is not experienced with off-roading, these clubs are some of the best ways that you can actually learn. Many of these clubs feature experienced off-roaders who know the intricacies of the sport. They are absolutely going to be willing to spend their time helping you, and in the process, you'll gain knowledge yourself. Through this newly established camaraderie, you'll be making friends with people who are interested in the same things that you are. These friendships can continue to grow and thrive, especially as you go out and find new paths and trails that you might not have found otherwise! Many Jeep clubs, while they love off-roading, also love the communities that they are based out of. You can give back to those communities through charity work, which ensures that everyone knows the Jeep club is here for the good of everyone.
What are some Jeep clubs in Ohio?
TKO Trailriders: The very first club in Ohio that we are looking at is the Cincinnati club, TKO Trailriders! This is a non-profit club that does a lot of riding in Kentucky, Tennessee, and Indiana. They are focused on environmental concerns, and abide by Tread Lightly. They are also extremely family-oriented, which means they want everyone to enjoy the rides, and they want people to adhere to laws and not participate in illegal or reckless activities.
Muddy Buddys: This is a Jeep club that was founded in 2002, and has continued to grow since then. They boast many experienced riders who are more than happy to look at your Jeep and offer you helpful advice to either fix something, or outfit it better. This is also a family-friendly club, and they are a large supporter of Relay for Life and Toys for Tots.
Mid Ohio Jeepers: Anyone who is looking for a fun environment, filled with experienced Jeep riders will want to check out Mid Ohio Jeepers! They support local organizations and charities, and promote responsible and conscious riding. No matter what trail they're riding, they want everyone to stay safe and have the time of their lives.
Jeeps at Fred Martin Superstore
Are you ready to join the Jeep family and get access to these fun clubs? Check out our full
Jeep inventory
today, and stop by our dealership to see all of these options at our dealership. We want to help you out as much as we can!