Jeep Battery Service Akron OH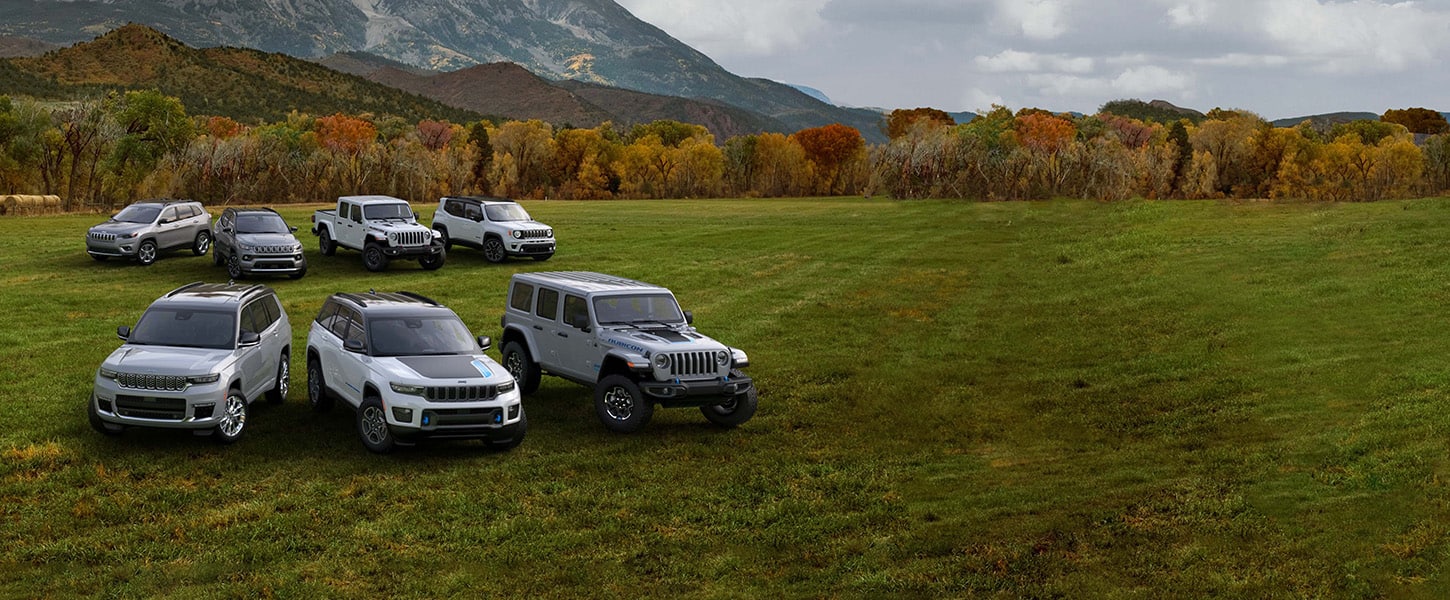 Jeep Battery Service Akron OH
A dead car battery will ruin your day fast and your engine. Your Jeep's battery provides all the electrical power to start the vehicle. A weak battery puts extra strain on your vehicle's charging system, which is why it is crucial to know the signs of a battery that is losing power. Good battery health starts with regular maintenance. Learn more about batteries and how Fred Martin Superstore can help get you back on the road with peace of mind.
How do I know if my Jeep needs a new battery?
If you have found that your vehicle is not starting as quickly as it used to, especially when it's cold outside, this is a classic sign of a failing battery. Another signal of a failing battery is if it "dies" easily. For example, if your Jeep isn't running and you leave your lights on, the battery should power the lights for 10-15 minutes and still be able to start your Jeep.
How long does a Jeep battery last?
On average, your vehicle's battery should last three to five years. Most manufacturers put a sticker on the top of the battery to show the "in service" date, this date marks when the battery was born for lack of a better term. This sticker helps you to calculate the warranty expiry date. If you have a battery older than three years, it's a good idea to have one of the technicians at Fred Martin Superstore change that out for you, especially if it is coming into winter.
Is there a test to check my Jeep's battery?
There are, however, tests you can perform yourself to determine the current condition and functionality of Jeep's battery. It is recommended to check your battery once a year or every 15,000 miles. First, inspect the battery, battery cables, and terminals. Battery cables and terminals provide the necessary electrical path to transfer power to your Jeep. Replacing the battery cables and terminals will offer longer battery life and alternator operation.
Can I clean my car's battery?
Don't sweat if you find some corrosion while inspecting your battery. You can easily clean that off with simple household products. All you will need baking soda and water. Start by applying baking soda to the area that has the corrosion. Backing Soda neutralizes the battery acid, which is causing the corrosion. Next, add a small amount of water to activate the baking soda. This combination creates a chemical reaction that will remove the corrosion.
What does a battery service include?
When you bring your Jeep to the Fred Martin Superstore service center for a battery inspection, our technicians will perform a few tasks, starting with inspecting the battery, battery cables, and terminals. Next, they will do an open circuit voltage and load test to check the internal condition of your battery. If it is determined that a new battery is needed, the old one will be removed, and any debris will be cleaned. Then the new battery will be installed, cables and hold-down clamps will be properly tightened to ensure the battery will not move. The technician will then treat the battery terminals to help prevent corrosion.
Fred Martin Superstore offers contactless services.
Replacing the battery will allow your Jeep to start quicker,  proper alternator operation, and provide peace of mind that you won't be left in the cold with a dead battery. Here at Fred Martin Superstore, we proudly offer our customers the newest technology and upgrade our facility to keep our equipment and facility state-of-the-art. We also provide contactless transactions and the ability to pay online, as well as an entirely "hands-off" experience to our customers. You will receive estimates via text, where you can approve or decline the work. You will receive progress updates via text message if you accept the estimate. Once your Jeep is done, you can pay online and pick up your vehicle at your own convinces.