Gorilla Glass – Not just for your smartphone anymore!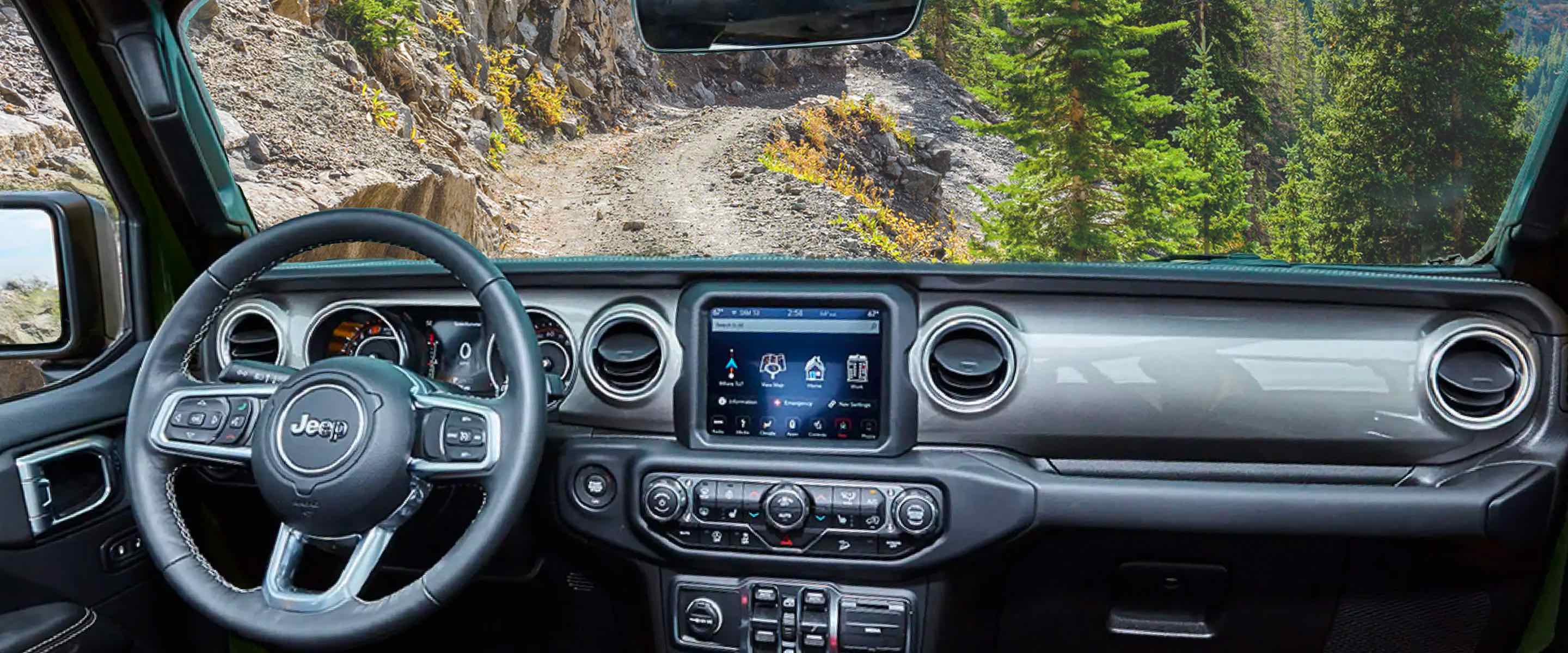 Gorilla Glass – Not just for your smartphone anymore!
Hot news from the parts department at Fred Martin CDJR
Chances are that you not only have a smart phone but that its display cover is made of Corning Gorilla Glass. First released in 2005, Gorilla Glass is one of the original "hardened" glass screen protection materials. Today, Gorilla Glass remains one of the most durable glass materials available.
Now the folks at Jeep Performance Parts (JPP) introduce the availability of Gorilla Glass for your Jeep! Amazing but true, you can actually purchase a replacement windshield for select Jeep models made of genuine Corning Gorilla Glass.
"Out on the trail or on a daily commute, windshield damage can happen anywhere at any time," said Mark Bosanac, North America Vice President, Mopar Service, Parts & Customer Care. "Our proven, quality-tested JPP replacement windshields made with Gorilla Glass offer hard-core Jeep Wrangler and Gladiator owners additional protection and a factory warranty."
Who is Jeep Performance Parts (JPP)?
To understand the value of the Jeep Performance Parts (JPP) company, it's useful to go back a decade or so and see what Jeep after-market parts situation was like. Back then, Jeep accessories and performance parts were hit or miss. There were some companies that made great parts and quite a few that made marginal ones.
JPP was formed by Mopar to address the fact that the Jeep community felt that many of the parts and accessories supplied by third-party manufacturers were of substandard quality. JPP's mission is simple: make high quality parts and accessories for Jeeps.
And, they certainly have. JPP parts are substantially better because they are created in close conjunction with the company that actually makes Jeeps, right down to the quality, fit, and finish of the original factory construction.
What exactly is Gorilla Glass?
Gorilla Glass is a special type of glass. Standard glass is mostly made up of silicon dioxide (SiO2). It's most common form is found in nature as plain, old quartz sand. Made since 2005, Gorilla Glass is primarily made up of silicon dioxide but has a special variety of alkali-aluminosilicate added.
What Jeep models can I get Gorilla Glass for?
Replacement windshields available from JPP made with Gorilla Glass are now available for the latest Jeep Wrangler (JL) and Jeep Gladiator (JT) models. One can also purchase the windshields for previous-generation Jeep Wrangler (JK) models.
In the Akron, OH area, contact the folks at Fred Martin for all your Jeep needs!
At Fred Martin, we are Jeep experts. We not only carry the full line of Jeeps, we carry the full line of JPP parts and accessories. Not only that, we can help install them for you.
Are you interested in a new Jeep? We can absolutely help you there. You can browse our website to view
all our available vehicles
or visit us today at our Norton, OH location. We look forward to hearing from you!