Dodge Charger Scat Pack Akron OH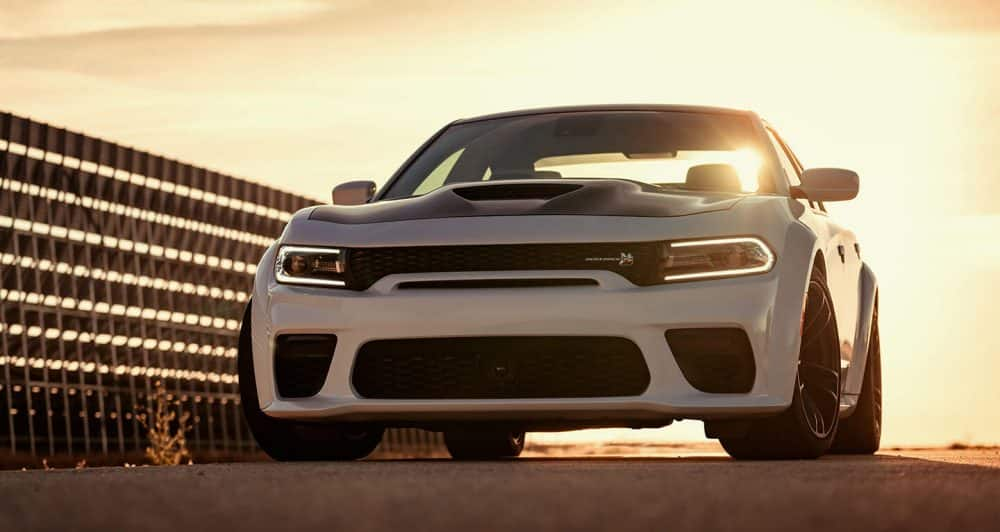 Dodge Charger Scat Pack Akron OH
Brought to you by Fred Martin Superstore
Dodge has always created the very best of muscle cars that the segment has ever seen. We're in love with every single edition and trim that has been added. The thing is, some of the trims somehow manage to go under the radar, despite being impressive in every single way imaginable. We here at Fred Martin Superstore want to give everyone a closer look at one trim in particular, the Scat Pack. This trim is sure to give you everything you could possibly need, from power to style. When you keep reading down below you will get more information so you can decide if this is the right Dodge Charger model for you and your lifestyle. No matter what, the Scat Pack is a great option for anyone.
What engine powers the Scat Pack?
Like the rest of the Dodge Charger lineup, power is no issue for the Scat Pack. This is a model that thrives under immense pressure, and that's due in large part to the standard engine that you will be able to find underneath the hood. We are looking at a 6.4-liter V8 engine, which enables you to get up to 485 horsepower and around 475 pound-feet of torque. Those are monster numbers that the competition will have a hard time beating. Another major bonus is the standard eight-speed automatic transmission, and either RWD or AWD. We let you choose RWD or AWD depending on the preference that you have. We also want to note that as far as fuel economy goes, you'll be getting 15 mpg in the city and up to 24 mpg on the highway. No matter where you look, this engine is ready.
What features come with the Scat Pack?
Many great standard and available features can be found with this trim level. Some of the best features include a power-adjustable driver's seat, Apple CarPlay, Android Auto, an 8.4-inch touchscreen, keyless entry and ignition, front sport seats, a performance suspension, and larger wheels. We also want to note the Brembo high-performance brakes, along with the limited-slip rear differential. You can also add in some available features to really round out this model, including heated and ventilated front seats, a Harman Kardon sound system, an upgraded suspension and tires, xenon headlights, leather upholstery, and a panoramic sunroof. Don't forget about the Technology Group package for added safety!
What else makes the Scat Pack standout?
There are different components that have gone into this muscle car to prove to you that it is ready for anything. While we have already addressed the power and technology, we want to mention, explicitly the 16.5 cubic feet of cargo area space, along with the fact that you can seat five passengers comfortably. The Scat Pack is able to get you extraordinary amounts of power, while not skimping on regular sedan needs.
Dodge Charger Scat Pack at Fred Martin Superstore
While we love every single trim that is offered with the Dodge Charger, the Scat Pack will always have a special place in our hearts. Whether it's admiring the powerful V8 engine, or simply enjoying all of the standard features, there isn't a single weak point that anyone would be able to point out. We hope you'll drop by Fred Martin Superstore and check out all of the models that we have in stock.