Best Ways to Improve Gas Mileage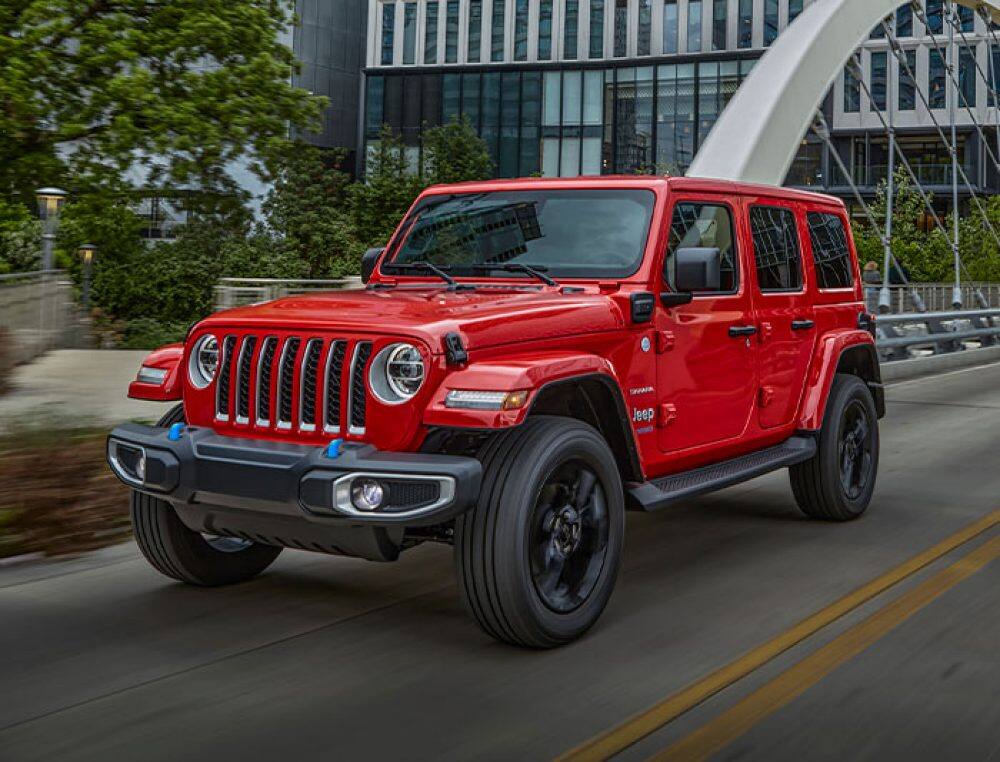 Best Ways to Improve Gas Mileage
We all know that paying for gas is never a fun experience, especially when prices are on the rise, but warmer weather has arrived, which makes you want to hit the road even more! Today at Fred Martin Superstore, we are going to be discussing all the ways in which you can improve on the gas mileage of your vehicle. This is just a small part of how you can make sure that you are saving money, and making the best use of your vehicle. Remember, Jeep now has models out like the Wrangler 4xe and the Grand Cherokee 4xe, which are excellent options to consider should you really be looking to make a big change. But we also want to look out for people that don't own plug-in hybrid models! Down below we're going to give you some helpful tips that should have you skipping the gas station more often than not.
Empty your vehicle
One of the major ways in which you can make sure that you are improving the gas mileage of your vehicle is to ditch all of the extra cargo and luggage that you might have. The lighter your vehicle, the less gas it will use up as you go. Obviously, you can't always do this, but should you be driving around with extra weight in your vehicle, this could be a simple solution to gain you a few extra miles with your gas tank. We know that this doesn't necessarily solve anything, but it will go a long way over a period of time. So, get rid of the extra weight, lighten the load, and enjoy every single drive that much more.
Go easy on the pedal
When we say pedal, we mean both the accelerator and the brake. One of the most important things you can do for your vehicle is to drive it sensibly, and to not press down hard on either of the available pedals. You should never be braking hard, and you should never be pressing down on your accelerator like you're in a race. By using both smoothly and effectively, you'll be able to gain more gas mileage overtime. The better your driving habits are, the more you will gain with mileage, and perhaps just overall wear and tear. A few changes to your driving style, and you could be blowing by the gas station more often.
Avoid idling
While this could be obvious, and in fact, you've probably already stopped doing this, do not idle your vehicle. Idling, quite literally, doesn't get you any gas mileage. So, by turning off your vehicle instead of keeping it on, you are putting more gas towards your trips, and less just sitting in the same spot. Sometimes you might have to idle, but to truly save, you'll want to avoid idling at all costs for the benefit of your wallet and your vehicle.
Regular Maintenance
Another key way to ensure that your vehicle offers you superior gas mileage is by scheduling an appointment with our service center here at Fred Martin Superstore. By getting regular maintenance performed, such as oil changes, you will be safeguarding your vehicle for the future, and saving money on gas by keeping it running efficiently for years to come!
Stop by Fred Martin Superstore Today
Are you interested in getting a vehicle that can offer you excellent gas mileage? Or, perhaps are you interested in servicing your vehicle to make sure that the engine isn't reducing the gas mileage? No matter what you need, when you choose Fred Martin Superstore, you get a dealership that will work with you every step of the way to help you with all of your car needs.