FAQ: Fred Martin Superstore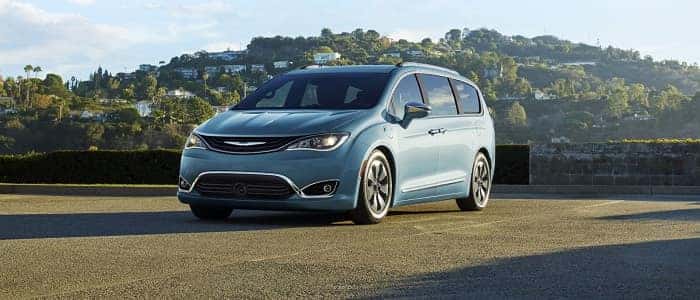 At Fred Martin Superstore, we can help you find a new car, answer your questions about financing, or help you keep your current vehicle operating in top shape at our service center. If you have any questions about our dealership you can always call us at (330) 752-0893, or you can read this list of questions that we frequently have to field.
Cars
Q: What should I look for when taking a test drive?
A: When you get behind the wheel of a 2018 Chrysler Pacifica you'll want to make sure that this is a vehicle that will suit your driving needs every day. Is it convenient to get into and out of? Does it have enough legroom and space? Do you have enough seating for your growing family? Is the in-car tech you need located conveniently? These are a few of the questions you should be able to answer after your test drive.
Q: What's the difference between used and Certified Pre-Owned?
A: Drivers in the Cleveland area can rely on the used RAM trucks on our lot, but Certified Pre-Owned models have passed our most rigorous inspections. These models are dependable, have a clean history, and will meet your highest standards.
Service and Parts
Q: What are the benefits to sticking to a strict vehicle maintenance schedule?
A: Bringing your car to our car service center regularly can keep your vehicle in better shape for longer. Taking care of routine maintenance tasks like oil changes can help you avoid costly damage later.
Q: What are the benefits of using genuine parts?
A: We use genuine MOPAR car parts because they'll last longer and they're more dependable. A knockoff part might seem like a good deal, until it lets you down when you need it the most. OEM parts are the way to go.
Finance
Q: How do I apply for financing?
A: You can apply for financing right on our website. Just fill out a simple form and you're ahead of the game before you even arrive at our dealership. Then we're ready to help you with any of your new car finance needs.
Q: How do I know if a car fits into my monthly budget?
A: If you're not sure that the new car of your dreams will fit into your budget you can use the payment calculator on our website. Plug in some information like the length of your loan term, your interest rate, and your down payment amount to approximate your monthly loan payment.
General
Q: Are you open on Sunday?
A: Yes, our showroom is open on Sunday. We're also open on Saturday and we're here until eight on weekdays, so it's easy to stop in and shop for a new or used car after work.
Q: Where are you located?
A: We're conveniently located in Barberton, right off of I-76. Our dealership is the convenient place to go for drivers in Akron and the surrounding areas who want to shop for a new car or bring their current vehicle in for service.