Why Our Used Cars Are Better
There is a reason our commercials tell you "Our used cars are better, and we'll prove it". Fred Martin Superstore offers you more information about our used cars than most other dealers, as well has the area's largest selection of used vehicles. Information on our used vehicles is included in what we call our "#1 Used Vehicle Pedigree Profile," available online for most of our used vehicle inventory. This profile is available online by clicking the blue ribbon icon on each vehicle's description page.
It contains valuable data including:
CARFAX Vehicle History Report
Owner History
Fred Martin Service Department History
FTC Buyer's Guide
Retail Price Analysis
Vehicle Reviews
Crash Test Ratings From SaferCar.gov
We want you to feel confident with your used vehicle purchase.
Do not hesitate to ask any questions you may have as a result of reviewing.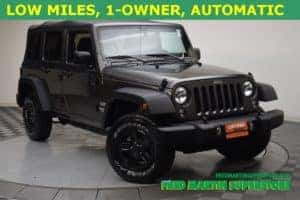 Click here the link to visit our full selection of used cars: http://bit.ly/2Fv7xVN
Or stop by and visit our used car lot at Fred Martin Superstore located at 3195 Barber Rd, Barberton, OH 44203