Upgrade Your Vehicle with New Car Parts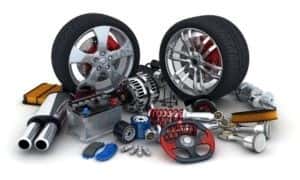 FCA US LLC is known for making some of the most durable and high-quality vehicles in the business, but even so, there are some drivers near Barberton, OH who like to tinker and add new parts to their vehicles. Whether you're one of those people or you're somebody who'd rather have one of our highly-trained mechanics upgrade your vehicle for you, you're in luck, because here at Fred Martin Superstore, we have a helpful parts department as well as a car service center for all your vehicle upgrade needs. 
We understand that our huge selection of authentic OEM car parts can be intimidating, so we'll give you a few of the most common vehicle upgrades that drivers choose to do.
Cold Air Intake Kit:

Adding a cold air intake kit can offers a bump in performance, especially when combined with other upgrades to your car's intake and fuel systems. It's also a nice visual upgrade and creates a unique noise as the engine draws in air.

Performance Tires:

If you're looking to take your Jeep® SUV off-roading, then you may be interested in a tire upgrade at our tire center. We sell a wide variety of tires, ranging from off-road-focused tires to tires for racing on the track.

Body Kits: An excellent way to alter your car's appearance is by purchasing a body kit. Our parts center has body kits that come in practically every shape and size, so there's bound to be one that fits your needs and desires.
Here at our Fred Martin Superstore, we have a team of friendly technicians ready to get your new or used car a shiny new parts upgrade.