No Kid Hungry and the Chrysler Pacifica Teams Up!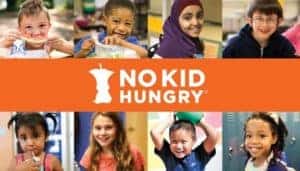 An exciting partnership between Chrylser Pacifica and No Kid Hungry has begun. Together, they are focused on helping connect hungry children with nutritious meals across America. To the Chrylser Pacifica brand, "Family" is instrumental. Nothing shows the strength of a family more than a smiling child. Some of the various No Kid Hungry platforms Chrysler Pacifica will be interacting in include; Taste of the Nation, Chef Cycle, and Bake Sale. Chrysler Pacifica is committed to the goal of ending childhood hunger across the country.
Chrysler is also offering Family Pricing! See Fred Martin Superstore for details located 3195 Barber Rd, Barberton, OH 44203 or Click HERE to view our great selection of Pacificas available!