Fred Martin Superstore Donates to Keys to Progress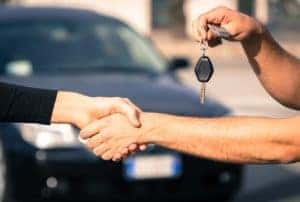 In addition to being one of the largest sellers of new and pre-owned Chrysler, Dodge, Jeep®, and RAM vehicles near Akron, OH, Fred Martin Superstore is also committed to giving back to the communities around the dealership. We realize that there's much more to life than buying and selling vehicles, and we're proud to use our influence and standing within the community to make a positive difference. The latest service initiative that we're working with is Progressive Insurance on an event that benefits veterans and veteran organizations. 
Every November, Progressive Insurance, one of the largest insurance companies in the nation, hosts a one-day vehicle giveaway called "Keys to Progress" at Progressive Service Centers across the country. The insurance company works with a number of military and charity organizations to find veterans in need of a vehicle. They find these vehicles by networking with a nationwide group of auto body shops and national salvage companies to identify and refurbish vehicles for donation. This year marks the fifth year of the program, and over those five years, more than 500 vehicles have been donated to veterans and veteran organizations.
So what does our RAM dealership serving Akron, OH have to do with the "Keys to Progress?" This year, Fred Martin Superstore is honored to be a part of this charitable effort by donating all services required to restore a 2016 Jeep Renegade.  Our service center will take on any expenses that are not donated, and all the labor will be donated. This event will occur on November 9th at the Progressive Service Center located in nearby Akron, OH.
To learn more about the Keys to Progress event, head on over to our dealership at 3195 Barber Road in Barberton, OH.