Flat Rate Shipping at Fred Martin Superstore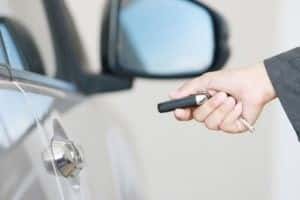 As one of the best-stocked FCA US LLC dealerships in the Canton, OH area, drivers from all across the state head into Fred Martin Superstore in order to get behind the wheel of the newest RAM, Chrysler, Dodge, and Jeep® vehicles. Whether you're looking for a new SUV like the 2018 Jeep Cherokee, a muscle car like the 2018 Dodge Challenger, or an everyday minivan like the 2018 Chrysler Pacifica, you're sure to find it here on our lot.  
One of the great things about being so well-stocked with the newest sedans, SUVs, and pickup trucks is that drivers from all across the country are interested in the variety of trims, special editions, and models that we receive on our lot. However, we know that it's logistically impossible for some people to visit our dealership due to travel constraints. In the past, vehicle shipping has been an anguishing experience, but here at Fred Martin Superstore, we offer special flat rate auto shipping in order to help you get behind the wheel of your dream car, no matter where you live.
So how exactly does the flat rate shipping work? Well, it's easier than you could imagine. We'll ship any car on our lot, whether it's new or used, to anywhere in the United States for a flat rate fee of $395. The only thing you need to do is make sure that your car is insured before we ship, and we'll ship the vehicle right to your driveway. We pride ourselves in giving our customers a memorable buying experience, whether or not you visit our dealership.
If you're in the market for a new car, simply browse our new inventory and contact us about flat rate shipping.