Challenger 50th Anniversary Edition to Arrive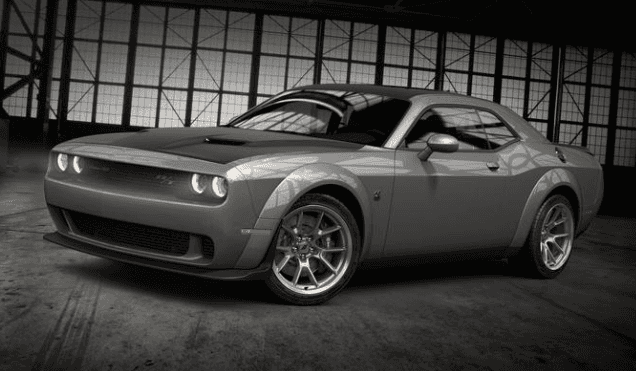 Challenger 50th Anniversary Edition to Arrive
Brought to you by Fred Martin Superstore
Dodge is continuing to celebrate the 50th Anniversary of the Challenger through a 50th Anniversary Commemorative Edition! The legacy of this vehicle has far outshone any other vehicle in recent memory, and that's why we're incredibly excited for everything that this edition offers. One important thing to note is that it is not limited edition, which means there is no set limit to how many are going to be produced. That means you can order one and expect to get one, regardless of when you do order it! Remember, this edition is available on the following trims: R/T, R/T Scat Pack, and R/T Scat Pack Widebody. Do you want to find out what this special edition has to offer you? Keep reading and find out!
What are some of the features found with this model?
Challenger has made sure that you, and everyone looking at your Challenger, will never be able to forget that it is the 50th Anniversary edition. You'll find features like a satin Black "DODGE" tail lamp badge, "Gold School" wheels that vary depending on the model you get them with, model-specific fender badges, a Satin Black hand-painted hood, a black-wrapped roof, a Satin Black fuel-filler door, and illuminated Air Catcher headlamps. There is also a Gunmetal brake color that is fitted with the Brembo brakes,. All of these different features come together to form a cohesive vehicle that is stylish and honors the history of this vehicle.
What are some other aspects of this edition?
Those features aren't the only way that this Challenger is able to stand out from the crowd. Inside of this Challenger you will find a great number of features that add to the comfort and overall styling. These features include an Electronic Vehicle Information Center that features a 1970 Challenger, real carbon finder Ip and console bezels, heated and ventilated Nappa leather seats, Alcantara door bolsters, premium berber floor mats, and white-faced gauges with yellow accents. You'll be able to enjoy these great and luxurious interior features for years to come.
Can you tell me about the driving school?
Whenever you end up officially ordering the 50th Anniversary Edition, you will be getting a full-day session of training and high-performance driving at no additional cost. This full-day session happens at the Bob Bondurant School of High Performance Driving, which is located in Chandler, Arizona. You'll be given instructions by knowledgeable drivers who will help you to figure out how to handle the Challenger in performance-oriented activities. You should be bale to properly drive the vehicle that you purchase.
Arriving at Fred Martin Superstore
Soon you'll be able to order, and own, the Challenger 50th Anniversary Edition! Check in with us and get ready to make one of these vehicles your own. We are here to give you the option to buy one, and we hope you'll
contact us
if you express any interest.