Celebrate the Spring with a Weekend Road Trip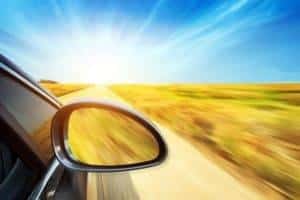 Along with the blooming of flowers, the kids finishing up their school year, and annual spring cleaning, the spring is known as a great time to take a road trip with the family. The upcoming Memorial Day three-day weekend makes it even easier to get away, and here in the Cleveland, OH region, this time of year has arguably the best weather of the year. If you're in need of a new set of wheels in which to take your spring road trip, we have a huge selection of both new and pre-owned FCA US LLC vehicles here at Fred Martin Superstore ready to be taken for a test drive.
Here in Ohio, we are lucky to have a wide variety of attractions, from big cities like Columbus and Cincinnati to hiking and camping destinations in the southern part of the state. If you're somebody who's looking to explore the state capital of Columbus with your family, you're going to want a fuel efficient car with a helpful navigation system. We have a number of sedans, SUVs, and minivans that would fit the bill at our dealership, and one we'd recommend heartily is the 2017 Chrysler Pacifica. This family-friendly minivan is known for being spacious, comfortable, and packed to the brim with helpful and reassuring safety and technology features, including easy-to-use navigation.
Another popular type of road trip for families in Ohio is the more adventurous camping or boating trip. For this kind of trip, you're going to want a vehicle with plenty of torque and horsepower if you want to tow a boat with you. Storage space and utility are also important factors for outdoorsy families. Our top recommendation is the 2017 RAM 1500 pickup truck.
Contact our RAM dealership near Cleveland for more information about our large vehicle inventory.