Celebrate Memorial Day at Fred Martin Superstore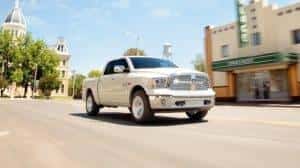 It may be hard to believe, but Memorial Day is fast approaching. The unofficial beginning of the summer, Memorial Day weekend is a time to spend with your family, take a road trip, or just relax at home. If you're planning on staying in the Barberton, OH area, we're having a special Memorial Day event right here at our dealership. On top of selling a huge amount of pre-owned and new Chrysler vans, Dodge sedans, Jeep® SUVs, and RAM trucks, we also are a big part of the local community, and we try to give back to our loyal customers in any way that we can.
You probably already know that barbecue is a major component of Memorial Day traditions. While having a barbecue gathering at your home can be a fun experience, it can also be stressful and expensive. Here at Fred Martin Superstore, we are holding our own special Memorial Day barbecue from Saturday, May 27 through Monday, May 29. During this event, we'll be grilling up hot dogs and sausages, along with serving classic barbecue side dishes for the whole family. On Saturday, a local radio station will be here broadcasting directly from our dealership, adding to the festivities.  
Our Memorial Day BBQ event is completely free and open to the public. And while you're here enjoying the BBQ, you can check out our huge selection of new and pre-owned vehicles. If you're in the market for a powerful, luxurious, and fuel-efficient pickup truck, check out the new 2017 RAM 1500. Another customer favorite in our lot is the 2017 Chrysler 300, which is a full-size sedan packed with interior amenities and comfort features.
We look forward to seeing you over Memorial Day weekend!