Automotive Financing 101 at Fred Martin Superstore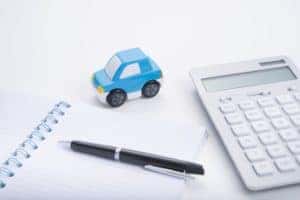 Once you've chosen your dream car from our Barberton, OH RAM dealership, it's time to figure out a way to pay for it. While it's certainly true that some drivers can afford to pay for a new or used car upfront with cash or credit, the reality of the situation is that most people don't have the available capital to do that. Instead, some type of automotive financial plan is necessary. Our dealers realize that new car finance can be complicated, which is why our finance experts are here to help you through the whole process. 
When you take out a car loan, you borrow money from a lender and pay them back over time, usually with interest, until the car is completely paid off. When you first buy a car from our dealership, you'll be required to put down what's known as a down payment. The rest of the cost of the vehicle will be split up into monthly payments, typically for a few years. The interest rate is a percentage of the loan that you must pay back in addition to the loan payment, and your interest rate will depend on a number of factors, including your credit score and the amount of the loan.
Now you may be wondering how much your monthly payment will be for that coveted 2018 Jeep® Grand Cherokee. If so, simply head on over to our online payment calculator and input the vehicle's price, the interest rate, the loan term, the down payment, and any trade-in value of a car that you're trading in to us.
If you have any questions about automotive financing, simply talk to a finance expert at our dealership. We look forward to assisting you!