All-New 2018 Jeep Wrangler JL is Here!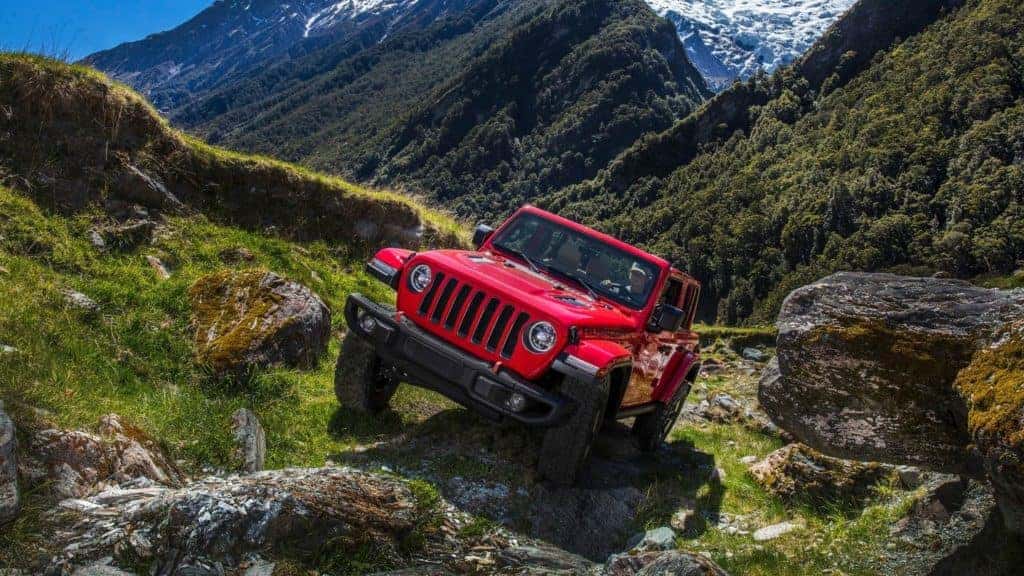 The All-New 2018 Jeep Wrangler JL is here and we have dozens in stock on our lot! While this Wrangler may look familiar, the designers and engineers have done a thorough job of integrating modern technology into the iconic design. But maybe you aren't a Wrangler enthusiast…don't worry! There is still a lot to love for everyone on the new Wrangler!
Here are 5 reasons to love the new Jeep Wrangler:
1. Sunlight!
If you love summer cruising with the windows down, there is nothing better for you than a Wrangler. The soft and hard tops on older Jeep Wranglers could be frustrating, but the new JL Wrangler has fixed that. There are three available tops now: a manual soft top, a hardtop, and a power soft top.
The manual soft top used to require lots of unzipping that inevitably refused to go back on correctly once you took them off. The new soft top is now on a track, simply flip it back and slide the other side panels in and out to remove this top. The new hardtop panels are now lighter and the front portion is now latched in — no more awkwardly sized bolts to remove or have to store!
The powered soft top is a new feature for Wranglers. It rolls back the cloth top and opens the sky up to you with the simple push of a button!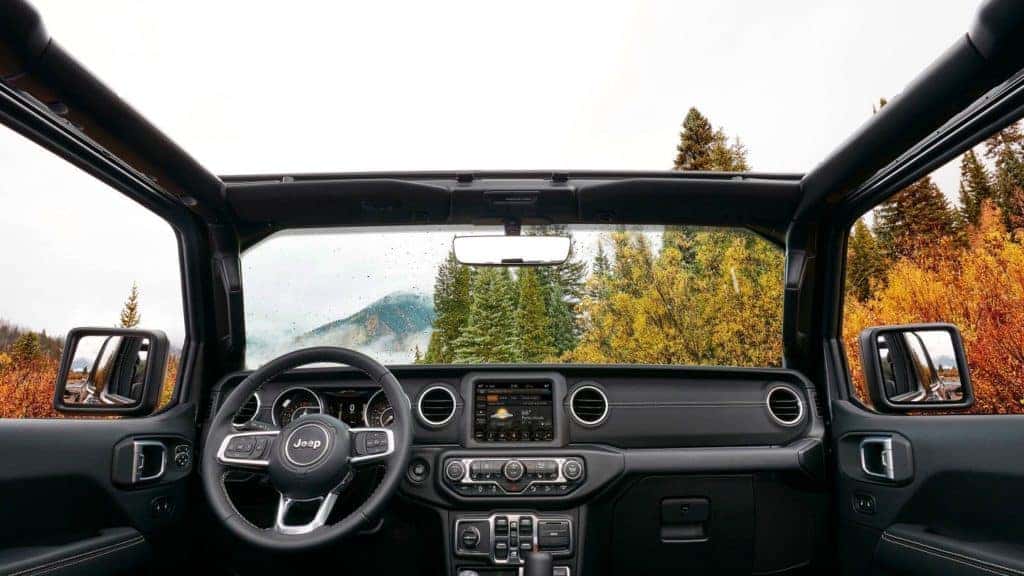 2. Improved Technology 
Technology was a weakness of the previous generation Wrangler, and it lacked even basic features found on all new cars like a backup
camera. Jeep took this seriously in developing the new Wrangler. Sahara and Rubicon models now come with a standard 8.4-inch touchscreen and features better connectivity with both Android Auto and apple CarPlay integration available.
A backup camera and push button start are also now  standard on all models. Plus the Wrangler now offers up to four USB ports and two 12-volt
charging ports, so you never have to worry about any passengers charging needs!
3. Customization and Storage
Part of the fun of owning a Wrangler is taking things off of it, whether that be the doors or the roof for summer cruising, or even lowering the front windshield! The trunk area now has a place to store all those bolts after they're removed, under the cargo floor — so you don't end up just tossing them (and losing them) in the glove box or center console. It's a simple solution but a very welcome one.
Customizing your Wrangler is also part of the fun! If you do want to put your own stamp on the JL, more than 200 Mopar parts will be available to order with everything from trail lights and lift kits to an auxiliary bank for switches. Best of all, the Parts Department at Fred Martin Superstore
can handle all your Wrangler accessory needs!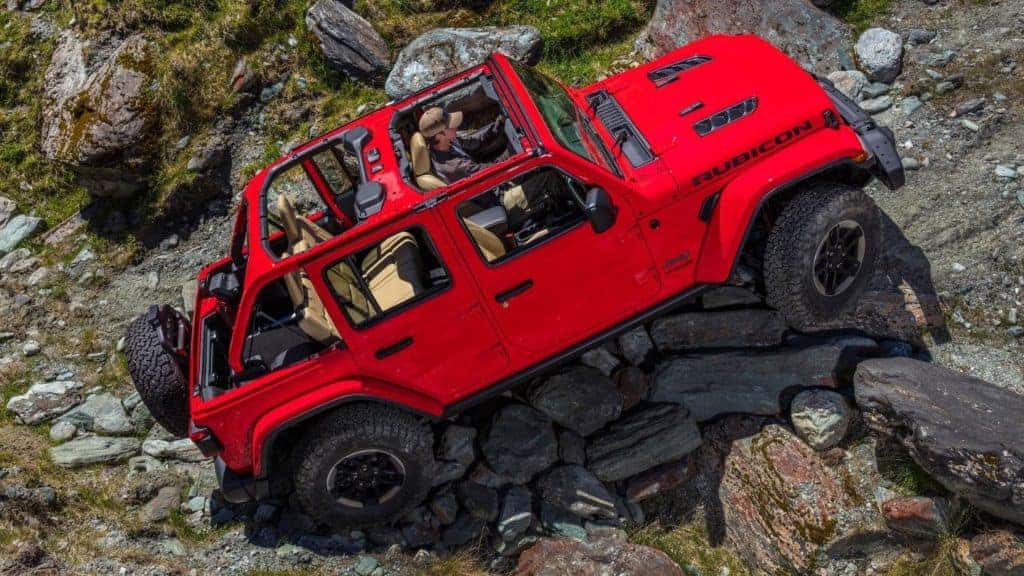 4. Engine Diversity
The 3.6-liter V-6 engine is a carryover from the old generation Wrangler and used to be the only engine option, but the 2018 Jeep Wrangler
JL added two more!
A turbocharged 2.0-liter four-cylinder engine is now available, adding much better city fuel efficiency – now 22mpg compared to 17mpg with
the V6. A turbocharged 3.0-liter EcoDiesel V-6 is also set to arrive for the 2019 model year.
We don't have official gas-mileage figures for the diesel option, but both engine options should improve fuel economy a lot! To maximize gas
mileage even more, the engine and/or fuel flow may even be automatically switched off during stops or while coasting.
5. Off-Road Prowess!
All these updates and tweaks still managed to leave what the Wrangler is known for intact: It is still an off-road machine!
If you are tired of worrying about driving on treacherous winter roads, there is no better car on the market for you than a 4×4 Jeep Wrangler. It's that simple! This is what makes the 2018 Wrangler JL such a success. It kept the things that some people wanted from previous models, like historic
styling and the incredible off-road capability, while adding lots of technology to make life a little easier for everyone – Even those who never
considered a Wrangler before!
Browse our full Jeep inventory on FredMartinSuperstore.com or call 330-753-4444 to discuss getting behind the wheel of your new Wrangler!