2023 Wagoneer and Grand Wagoneer L Coming Soon
<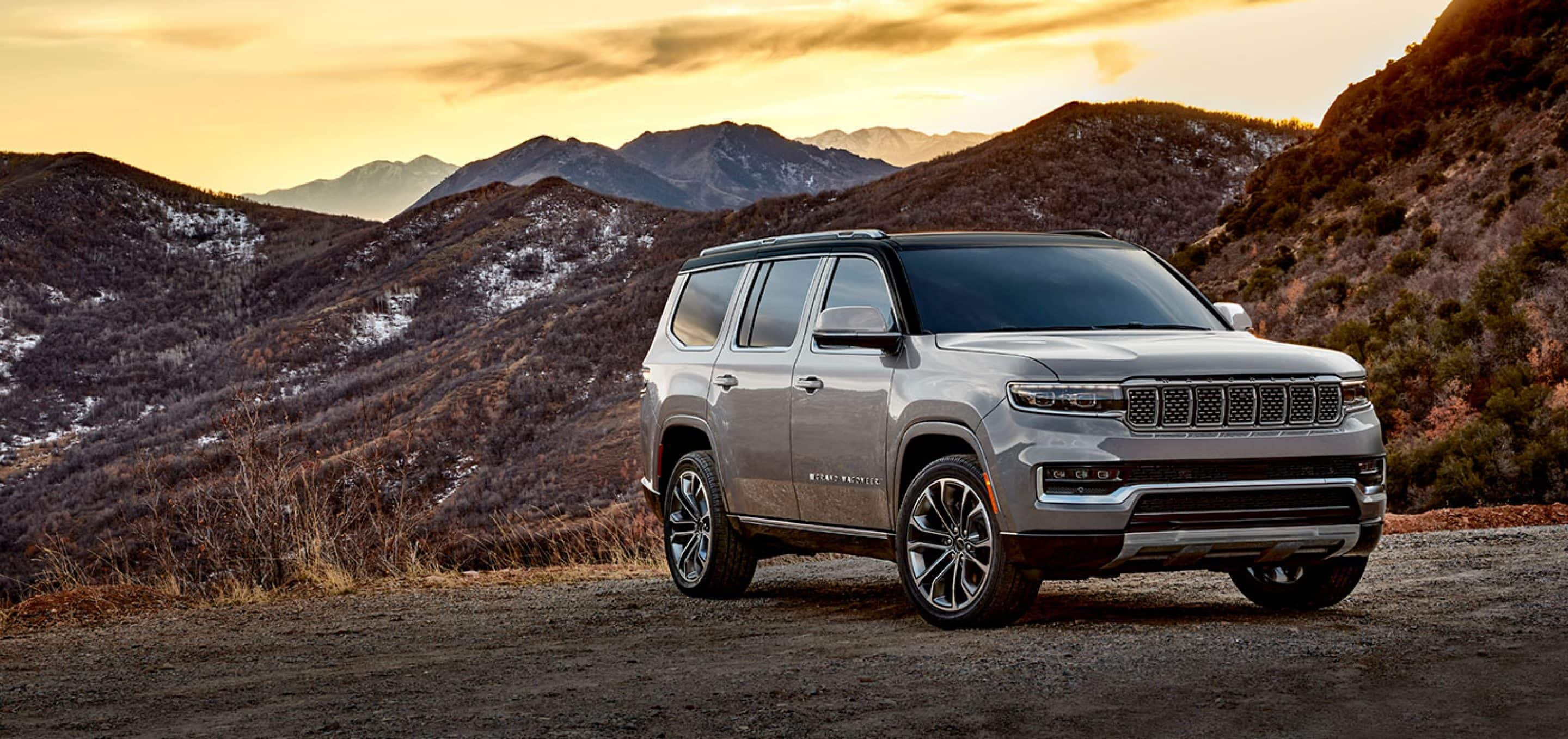 2023 Wagoneer and Grand Wagoneer L Coming Soon
Check out our inventory here at Fred Martin Superstore!
Last year, the Wagoneer and the Grand Wagoneer returned to the SUV lexicon, and they quickly became two of the best SUVs out there, thanks to powerful V8 engines and a plethora of luxury and tech features. Now the Wagoneer and the Grand Wagoneer are taking things a step further with the release of the Wagoneer and Grand Wagoneer L! They give you the option of Hurricane twin-turbo engines and space for up to eight passengers while still leaving room for all of their stuff. Towing and hauling remain a strength for these vehicles as you can haul up to 10,000 pounds! For off-roading, you are treated to three 4×4 systems. We have a lot to talk about regarding the 2023 Wagoneer and Grand Wagoneer L! Continue reading down below for all the info!
Innovative Tech
Thanks to several advanced features, the Wagoneer and the Grand Wagoneer lead the way in the SUV segment in terms of technology. Both of these vehicles come standard with a head-up display and a 10-inch full-color display. You can also have the option of a digital rearview mirror that will provide you with an unobstructed view which will further assist you in terms of safety and visibility. Additionally, the Wagoneer and Grand Wagoneer L have a 10.25-inch frameless digital gauge cluster with nearly two dozen personalized menu options. The full-color cluster has five reconfigurable titles for at-a-glance data, which can be easily accessed. You can even use the digital rearview mirror to provide real-time video from the rear-facing camera while providing an unobstructed view of the rear seats. Finally, we should mention that both the Wagoneer L and Grand Wagoneer L come with a Uconnect 5 system with wireless Apple CarPlay and Android Auto, simultaneous phone charging, up to five user profiles, expanded connected services, and a 4G LTE Wi-Fi hotspot.
Much More Length and Much More Room
With the Wagoneer and Grand Wagoneer L, you get an overall length of 226.7 inches which is undoubtedly impressive for the class. This means that the overall length stretches 12 inches beyond the normal Wagoneer and Grand Wagoneer, with most of the additional size utilized in the cargo area behind the third row. All of this extra length helps the L models provide both drives and passengers with a lot of cargo space in the cabin which makes the Wagoneer and Grand Wagoneer L easily able to handle hockey bags, luggage, and fishing rods all at the same time. In addition, you will also be treated to six tie-down loops in the cargo area, so all your stuff will easily stay in place!
On-Road Dynamics
Both the Wagoneer and the Grand Wagoneer L have a strong structure designed to deliver drivers a one-of-a-kind on-road dynamic. In addition, it has a lightweight, body-on-frame design with high-strength steel that helps bolster the Wagoneer and Grand Wagoneer L's overall performance, reliability, and safety. Meanwhile, the double-wishbone suspension components are combined with lightweight composite upper control arms. The aluminum lower control arms have been geometrically tuned to give you better handling and responsiveness. The front stabilizer on both the Wagoneer and Grand Wagoneer L sits right behind the front tires to enhance the roll stiffness. On the Wagoneer L, you get a standard coil spring suspension which has electronically controlled semi-active damping and improves the ride quality.
Engines for the Wagoneer and Grand Wagoneer L
The Wagoneer brand is dedicated to reducing greenhouse gasses and looks to cut its carbon footprint by 50% by 2030. One of the ways that Wagoneer seeks to do this is through the new hurricane engines. New to the lineup is a 3.0-liter Hurricane twin-turbo six-cylinder that pumps out an outstanding 420 horsepower and 468 lb-ft of torque for the Wagoneer L and 510 horsepower with 500 lb-ft of torque with the Grand Wagoneer L. This engine pairs with a smooth eight-speed automatic transmission which will further optimize the engine as the gears change smoothly, providing outstanding power delivery. If you want the V8 engine that will still be available to you on both the Wagoneer and Grand Wagoneer L! If you equip the V8 engine, you can tow up to 10,000 pounds.
Get more info on the Wagoneer and Grand Wagoneer L at Fred Martin Superstore
There are several reasons to be excited about the Wagoneer and Grand Wagoneer L, from its powerful engine options to its fantastic amount of space and terrific features. Do you want to know more about the Wagoneer and Grand Wagoneer L? Then head down to Fred Martin Superstore and speak with one of our knowledgable and friendly sales team members who will be more than happy to answer any questions you may have! While you're here, be sure to check out our entire inventory filled with Dodge, Jeep, and Ram vehicles! You can even schedule a test drive, and if you find something you like, check out our finance department, where we will work with you towards a deal that will suit your budget. Even if you can't make it down to the dealership right now, you can still check out our complete inventory here on our website!