2023 Dodge Hornet Revealed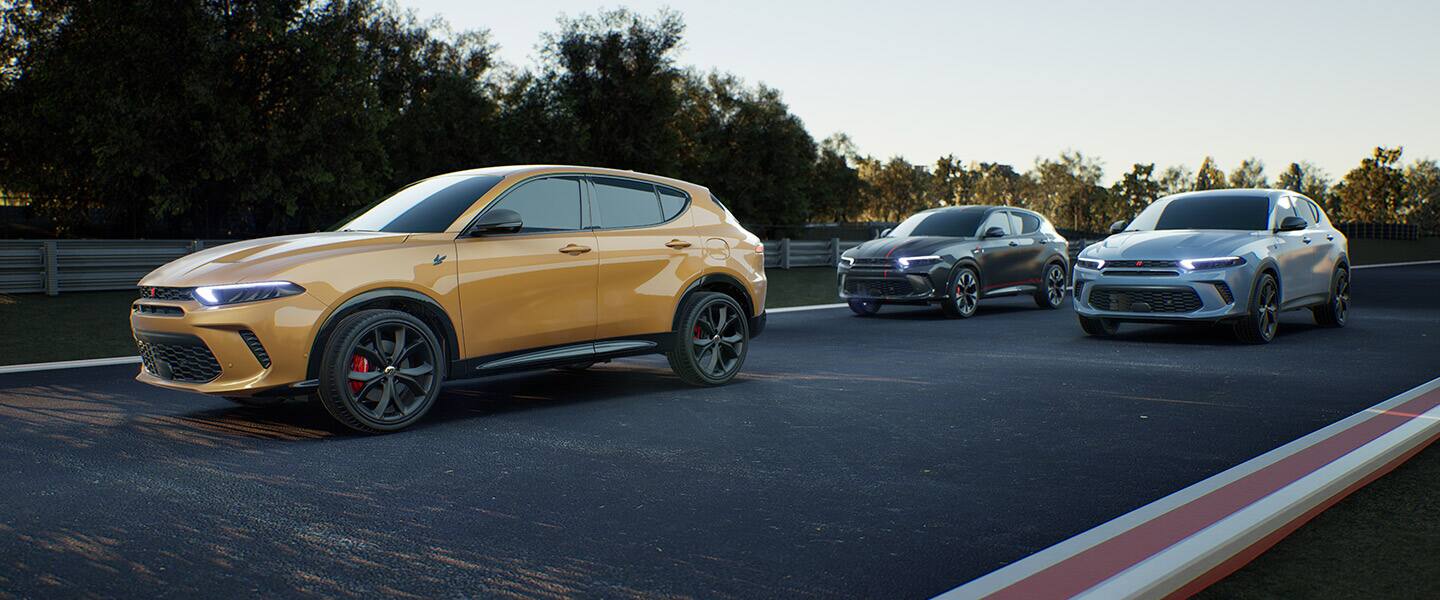 2023 Dodge Hornet Revealed
Find New Dodge Models near me
We're here to reveal more information about an exciting addition to the Dodge lineup in the 2023 model year. Everyone is always wondering what else is next for Dodge, and now we know: the 2023 Dodge Hornet. This is the most powerful, fastest, and quickest compact vehicle in its exact segment, boasting all of the muscle and technology you could ever even imagine. The goal with the Dodge Hornet is to be the gateway for many people into the Dodge family, as maybe it's something that can best suit the family, while still being affordable in the best way possible. That's why, today at Fred Martin Superstore, we'll be going through all of the revealed information about the Hornet so you can get the very best information on whether or not this is the vehicle for you. Keep reading down below for the latest, and let's get you behind the wheel of the vehicle of your dreams.
What is the design of the 2023 Hornet?
Whenever we are discussing any Dodge model, we know that the design of it is going to play a major role in letting people know if this is the right vehicle for them or not. We're happy to tell you that the Hornet has absolutely earned its place with distinctive Dodge DNA that will be impossible to ignore. You'll be able to find things like integrated heat extractors for the hood, along with a mail slot on the front, which helps to reinforced the horizontal brow, creating a demeanor that feels serious, and all-business. Other impressive features of the Hornet include things like matte black molded-in color lower cladding and valances, integrated dual exhaust ports, headlamp signature lighting, LED reflectors, and even illuminated daytime running lights. Don't worry, there are plenty of packages and trims to choose from to really finalize the look, too.
What engines power the Dodge Hornet?
Yes, we are talking about a Dodge, which means as much as we would love to continue focusing on the design elements, there's bigger fish to fry here. We all know that you are absolutely interested in finding out more about the power of the Hornet, and how it will live up to the other models in the lineup. We're here to say that Dodge is holding nothing back. There are two powertrains offered, and the R/T PHEV model provides a segment-leading 383 pound-feet of torque and over 285 horsepower. This is done with a turbocharged 1.3-liter engine, which even works with valve lift and timing, and MultiAir technology. You can even get 30 miles of all-electric range, with the electric motors powering the rear axle. The electric motor itself can get around 184 pound-feet of torque. Additional perks include Hybrid Mode, Electric Mode, and E-Save Mode. The base engine is a turbocharged 2.0-liter 4-cylinder, getting you 295 lb-ft of torque and 265 horsepower.
What does the Hornet offer for safety?
We've discussed a lot about design and power, but that isn't all it takes to create a well-rounded vehicle. We also want to give you more info on the kind of advanced safety technology that you can gain, too. Some of the standard features include blind spot detection, rear cross path alerts, a lane support system with automatic counter steering, automatic emergency braking, four rear parking sensors, and a high-definition backup camera. Some of the more optional safety include lateral control, intelligent adaptive cruise control, driver attention assist, traffic sign recognition, and intelligent speed assist.
2023 Dodge Hornet for sale at Fred Martin Superstore
There is nothing we want more than for you to see just how special the 2023 Dodge Hornet is when it comes to power and design. That's why we hope that you will always choose Fred Martin Superstore for all of your Dodge needs. We have the best inventory around, and we're prepared to give you the kind of reliability and fun you've been searching for. So, stop by our dealership and let's make a deal happen!